Shopping Cart
Your Cart is Empty
There was an error with PayPal
Click here to try again
Thank you for your business!
You should be receiving an order confirmation from Paypal shortly.
Exit Shopping Cart
| | |
| --- | --- |
| Posted by hulriksen on March 1, 2013 at 8:40 AM | |
So i was out running this morning and doing my usual mixture of running and boot campo style drills, it was a really lovely morning the feeling of spring is in the air finally - the wiinter grey of Amsterdam has its moments!!. the birds were singing and the dogs barking I was really absorbed with the great array of noises and new smells in the air, it seems really enriching to let your senses pick up as much as you can while you are doing a wonderfully simple sport like running. as my mind wondered off thinking about other places I had heard or smelt similar things and how that made me feel it was nice to allow the mind to wander a little, before you know it you have done another 3-5 km, its a great way to pass the the time if you are running longer distances.
As I enjoy trail running and there are none nearby or in the park I have come up with a solution, and that is to run slalom style through the trees that line the road, its really effective iin working the muscles in a different way and also keeps your core constantly engaged. As i did my third lap of the park I revelled in the fact that running can give you several very different mindsets. The first of seemingly driffinting in & out of thoughts as you make a steady pace along a road or the very focused and present mind that is calculating the distance between your shoulder and the next tree that you have to manouver around, or the way yor mind can work on various problems that you may be having at work or home.
It is such a pleasure to realise the benifits both physically and mentally that a simple run has on us. Lets face it if we burn enough calories we can actually feel less guilt about that apple pie we ate last night!!
Enjoy the moment in what ever shape it comes - running for whatever reason and in whatever way you do it will be of benifit - so simple yet so worthwhile.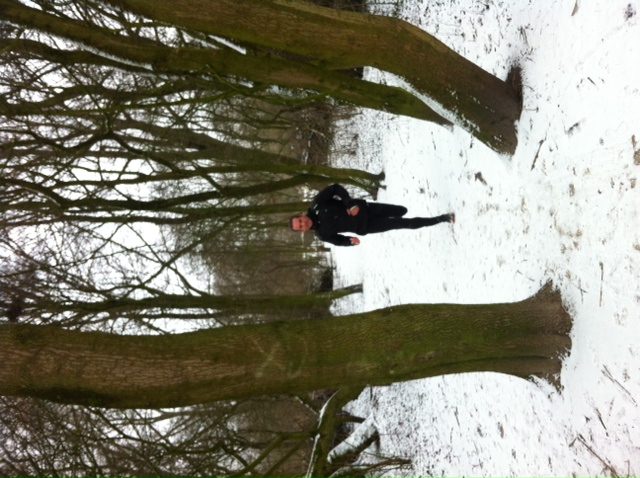 Categories: None
/